Carbon dioxide capture and utilisation group
We are mainly focused on the fields of capturing and utilising carbon dioxide waste emitted from energy-intensive industries.
Our research interests include:
Electrochemical conversion of CO2 to produce value-added products
Electro-catalysts design and development
CO2 capture techniques and process integration
Electrode structure design and optimisation
CO2 electrolyser development and optimisation
Industrial carbon footprint mapping and modelling
Techno-economic feasibility analysis for CO2 capture and utilisation technologies.
Facilities
10. Laboratory scale carbon dioxide electrolysis cell-Beta with gas diffusion electrode (GDE)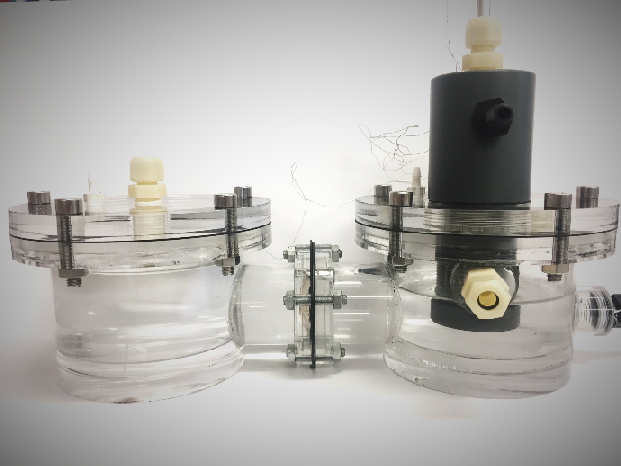 The laboratory scale carbon dioxide cell was designed for research in carbon dioxide electrochemical reduction at room temperature. The cell is especially equipped a GDE holder, where a GDE with a dimension up to 4.9cm2 can be installed.
The electrolysis cell also allows batch, semi-continuous and potential continuous operation, which is suitable for material development, process optimisation, and engineering innovations.