Carbon dioxide capture and utilisation group
We are mainly focused on the fields of capturing and utilising carbon dioxide waste emitted from energy-intensive industries.
Our research interests include:
Electrochemical conversion of CO2 to produce value-added products
Electro-catalysts design and development
CO2 capture techniques and process integration
Electrode structure design and optimisation
CO2 electrolyser development and optimisation
Industrial carbon footprint mapping and modelling
Techno-economic feasibility analysis for CO2 capture and utilisation technologies.
Facilities
6. Mass Spectrometer BELMass – Japan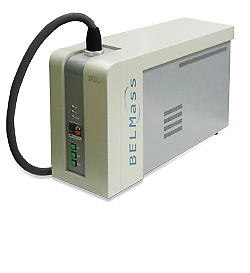 BELMass is a benchtop mass spectrometer used for efficient quantitative analysis of gases.