Carbon dioxide capture and utilisation group
We are mainly focused on the fields of capturing and utilising carbon dioxide waste emitted from energy-intensive industries.
Our research interests include:
Electrochemical conversion of CO2 to produce value-added products
Electro-catalysts design and development
CO2 capture techniques and process integration
Electrode structure design and optimisation
CO2 electrolyser development and optimisation
Industrial carbon footprint mapping and modelling
Techno-economic feasibility analysis for CO2 capture and utilisation technologies.
Facilities
1. Metrohm Autolab/PGSTAT302N equipped with BOOSTER20A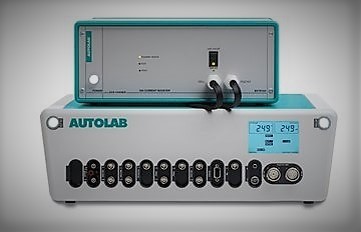 Autolab/PGSTAT302N is a modular high power potentiostat/galvanostatic for various electrochemical characterisations, such as voltammetric analysis, cyclic and linear sweep voltammetry, chrono analyses and impedance analyses. The maximum current is 2A (20A if with BOOSTER20A), and the compliance voltage is 30V.