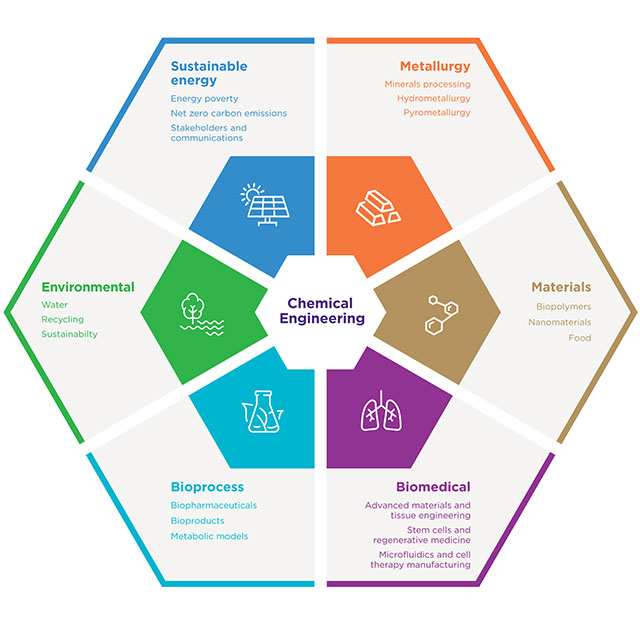 The School of Chemical Engineering at The University of Queensland is a leader in its field and proudly placed amongst the highest-ranking research universities in the world. 
Our research impact, excellence, and reputation are well known throughout the globe; attracting leading talent, expertise, and funding of the highest caliber. In the 2022 QS World University Rankings, UQ Chemical Engineering ranked 45th in the world and received the highest possible rating in the 2018 Excellence in Research for Australia (ERA) assessment in the areas of materials engineering, environmental engineering, nanotechnology, environmental and industrial biotechnology.
Our capabilities
We are responding to our changing environment, industry, government and societal needs with targeted capability that will build a brighter future for us all.
Research centres and groups
Our research centres are pioneering because they are lead by some of the most brilliant minds in chemical engineering. Our centres are making breakthroughs they are making everyday.