Manufacturing and characterization of advanced materials group
Professor Han Huang is a world leading expert in machining, manufacturing and materials mechanics and has a wealth of experience in materials properties characterization in micro and nano scale.
He is currently leading a diverse and strong research team of 8 PhD students and 4 postdoctoral fellows; the research programmes of the team are largely concerned with manufacturing and characterization of advanced materials.
The group has recently established a new AM Laboratory, which houses a DTM2500 Plus SLS, a desktop Sharebot SLS system and a customised SLM (selective laser melting) system for studying laser melting of metal and ceramic powders. The group also has a world-class laboratory that are dedicated to materials preparation, mechanical testing and surface characterization.
Facilities
5. DTM Sinterstation 2500 Plus Selective Laser Sintering (SLS) System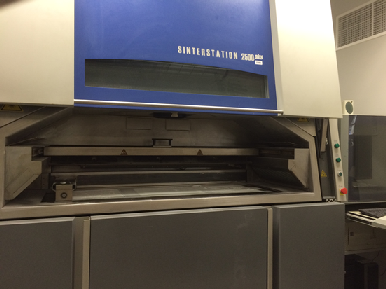 The Sinterstation 2500+ SLS system uses a 100 w carbon dioxide laser to fuse particles of polymers, metals and ceramics in order to construct complex solid three-dimensional part layer-by-layer.
The SLS system produces complex plastic prototypes and end-use parts directly from 3D CAD data files, eliminating the need for machining, tooling and other post-processes.
For more information visit the 3D system website.