The Hydrogen for Queensland seminar, a collaboration between the UQ Dow Centre for Sustainable Engineering Innovation and the Australian Academy of Technological Sciences & Engineering (ATSE), took place recently at the University of Queensland (UQ). This event, aligned with the state's aspiration for net-zero emissions, cast a spotlight on hydrogen's vital role in Queensland's evolving energy landscape.

Key Highlights:

Robust Engagement: Over 150 participants, including a significant representation from the industry (a third of the total attendance), came together to delve into the transformative potential of hydrogen as a sustainable energy alternative.
The seminar was opened by Dr David Noon, the ATSE Queensland Division Chair.

Government Policy and Initiatives: The session highlighted the pivotal role governments play in leading where the hydrogen industry in Australia is heading towards and was facilitated by Dr Caroline Stott, Associate Director for Energy Transition at UQ. The panel featuring Dr Fiona Simon, CEO of the Australian Hydrogen Council; Professor Peta Ashworth, Director of Curtin Institute for Energy Transition; Mr John McGagh, former Head of Innovation Rio Tinto; and Associate Professor Simon Smart, Deputy Director of UQ Dow Centre further enriched this segment with their perspectives.

Technological Insights: The subsequent session, led by UQ Emeritus Professor Jurg Keller, plunged into the technical intricacies and market developments surrounding hydrogen. Notable points included innovative research on hydrogen production, storage, infrastructure development, and its applications in the clean energy domain. The panel including Dr Matthew Brannock, Water for Future Fuels Lead at GHD; Mr Peter Goggin, Hydrogen Development Manager at Stanwell Corporation; Susan Mallan, Director of Outlook Energy Advisory Pty Ltd; and Professor Xiwang Zhang, Director of the UQ Dow Centre, shared their insights.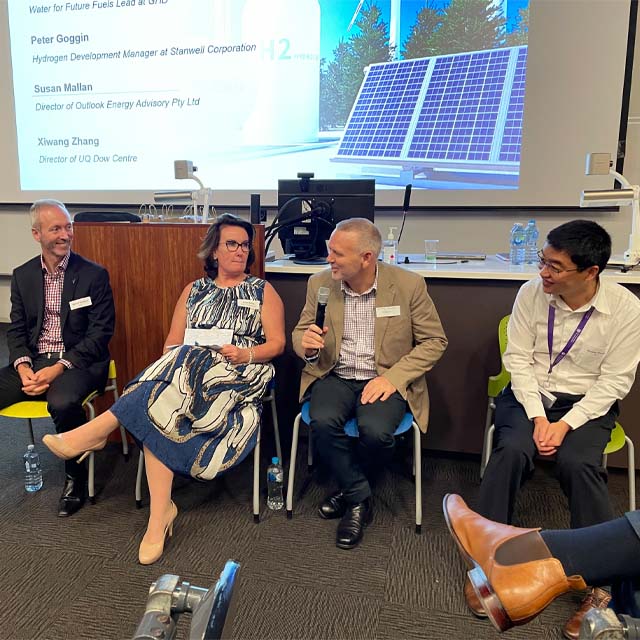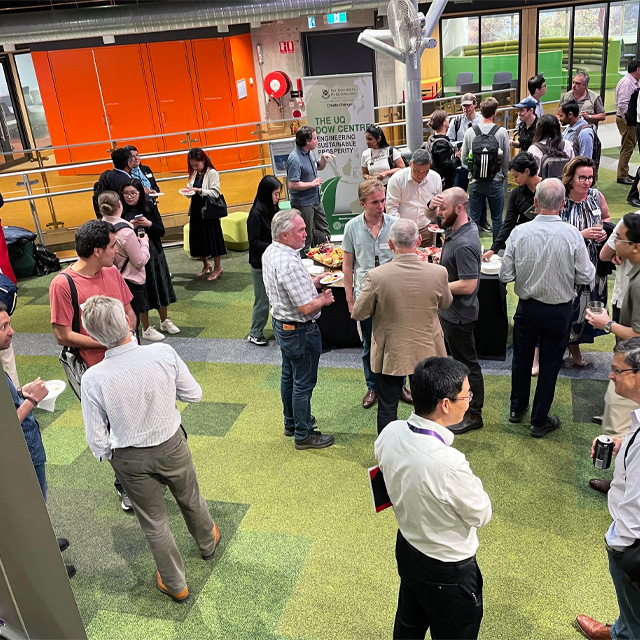 Toward Net-Zero: The seminar concluded with a presentation by Professor Xiwang Zhang, who introduced a broader view on net-zero emissions using alternatives such as carbon dioxide utilisation.  Professor Zhang is currently establishing the new Centre of Excellence in Green Electrochemical Transformation of Carbon Dioxide, GETCO2, which aims to convert carbon dioxide into valuable products, such as chemicals and fuels, complementing the hydrogen economy.

The Hydrogen Energy for Queensland event highlighted the importance of collaboration and knowledge sharing among research, industry and government sectors. It has also created a platform for discussion and opportunities to learn, think and innovate towards a common goal. This synergy is crucial for accelerating Queensland's energy transition and contributing to the broader national energy agenda.