A team of chemical engineering students from The University of Queensland showed off their knowledge, practical skills and strong team work at a prestigious national event in Sydney earlier this month.
Four second-year students competed in the Chem-E-Car event as part of Chemeca, an annual chemical engineering industry and research conference that unites the world's best in collaboration and advancement of the field.
UQ's team, made up by Annie Roache, Robbie van der Kreek, Mika Sato and Sergio Garcia Joya, won the Poster Prize after spending months designing and building a car powered by chemical reactions.
The car used thermoelectric devices to generate a voltage from the temperature difference between dry ice and the exothermic reaction of calcium chloride with water.
The car was able to travel over the competition's specified distance of 10.9 m while carrying a load of 450 mL water.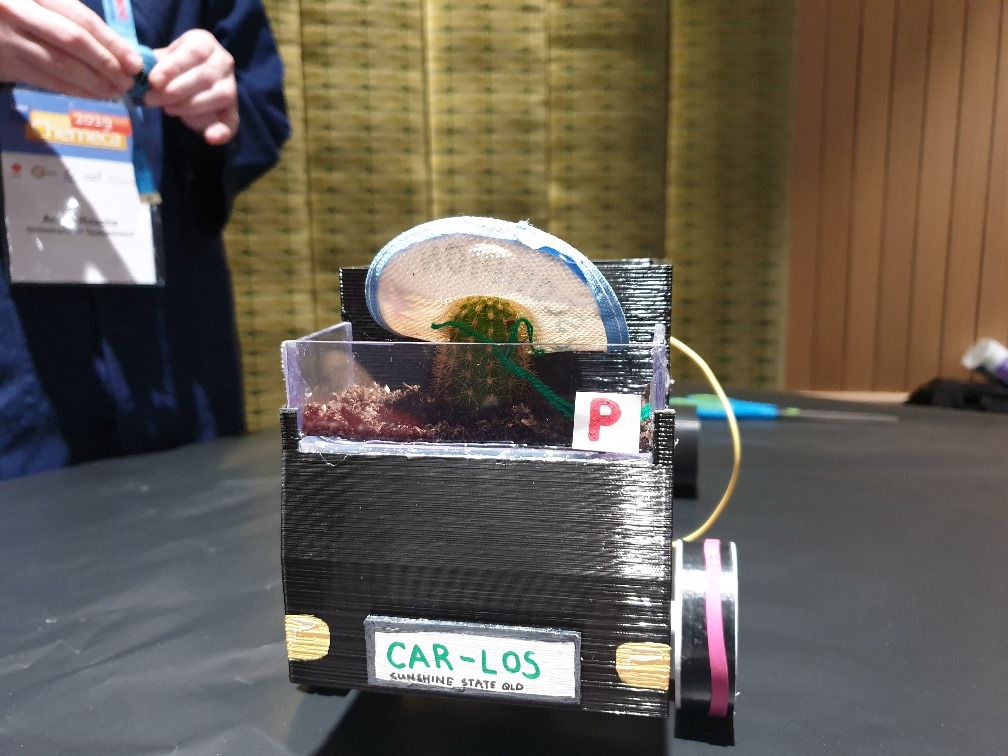 Bachelor of Engineering (Honours) and Master of Engineering student Mika Sato said participating in the Chem-E-Car Competition was an incredibly valuable experience for several reasons.
"It allowed us to work on a creative and challenging project with support from UQ, practice our resourcefulness by overcoming obstacles on the day and interact with professional chemical engineers attending the conference," Mika said.
The team was mentored by chemical engineering PhD student Jo Kirby, who specialises in process plant design and risk engineering.
Ms Kirby supervised the development of the team's experimental design and also attended the Sydney event, cheering on the students and watching as they competed against teams from universities across Australia, Indonesia and Malaysia.
"The students were exemplary in their performance, working very well in their team," said Ms Kirby.
"It's great for students to get involved in events like this as they can quickly learn new, relevant skills in a fun and interactive way and making valuable contacts that can help them through their studies and when they enter the workforce."
To learn more about studying chemical engineering at UQ, please future-students.uq.edu.au