Plastics and the circular economy
The 'new plastics economy' refers to a shift from a linear value chain to a circular, sustainable, materials system.
The Ellen MacArthur Foundation value the circular economy at $2.7 trillion p.a. over the next decade, and new circular polymers and plastics will form a major part of this new economy.
However, according to recent research by the World Economic Forum, a staggering 32% of plastic packaging escapes collection systems, generating significant economic costs by polluting vital natural systems, such as the oceans, stifling their richness and productivity, and by clogging waste infrastructure.
The new plastics economy will embody technological, political and social change. This will involve, but is not be limited to:
new waste collection systems
improved mechanical, chemical and thermal recycling of plastics
new polymer product designs that aid collection and recycling
new biobased and biodegradable polymer materials
government incentives and legislation
changing social attitudes to how we use plastics and to how we value waste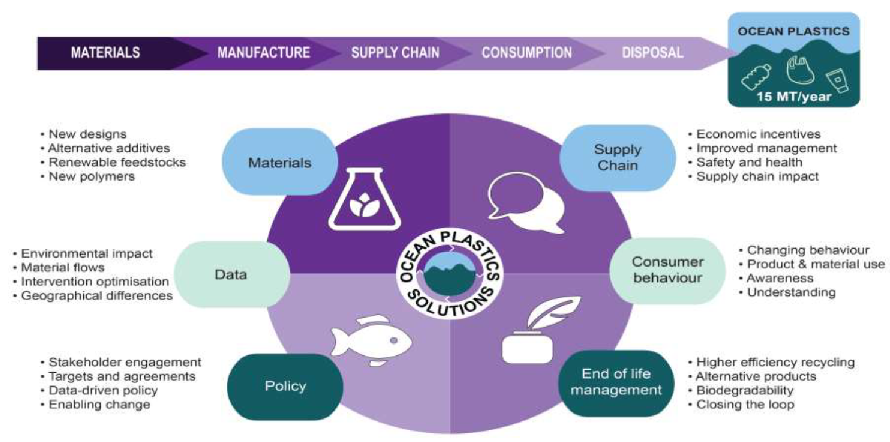 Get in touch
For more opportunities please contact:
Associate Professor Bronwyn Laycock