Arnott's is a household name that tugs on the heartstrings of many Australians, with more than 150 years of family barbeques and morning teas punctuated by the crunch of a SAO or dunk of a Tim Tam.
Chemical engineering student Johnson Wang from the University of Queensland said he grew up enjoying snacks from Arnott's, so when the opportunity to work in the Brisbane factory came up, he jumped on it.
"I wanted to find out what was behind the scenes to these delicious products," said Johnson.
So, he joined the team of around 600 staff working around the clock at the Virginia factory on the northside of Brisbane.
"I spent 21 weeks with the Continuous Improvement Team at Arnott's to complete the work placement component of my Bachelor of Engineering/Master of Engineering degree at UQ."
Johnson applied all that he'd learnt in the classroom at university to making the Arnott's factory run smoother.
One area the company was eager to address was wasted flavour powder that falls off their savoury crackers during production, an area also known in the business as 'flavour adhesion'.
"The project I worked on focused on quantifying the amount of powder that's wasted during production and recommending improvements to reduce that waste," said Johnson.
Enter the highly trained teams of process (chemical) engineers who are employed for their methodical and scientific approach to problem solving – all people just like Johnson.
"We conduct laboratory experiments, review equipment operations, facilitate data collection onsite (collecting biscuits), analyse data and present our findings so that we can help improve the running of the factory," he said.
"We know that when making the crackers, oil is sprayed on before flavour is sprinkled ­- the oil forms solid and liquid bridges with the flavour allowing it to stick, so the amount of flavour and oil used is critical to determine whether the cracker would hold the flavour – so that was a good place to start.
"My key findings were that the humidity and temperature in the factory really impacted on whether the flavour would stick, and the cooler and dryer the environment the better it would stick which is a challenge in a Brisbane summer.
"I also looked into the sprinkler system that disperses the flavouring on the biscuits, and the movement and bumping about that the biscuits do during the production process.
"They move around on conveyor belts and drop between levels and finally into bags, so of course some flavouring is lost along the way.
"I looked at the roughness of surfaces and thought about whether using Teflon instead of aluminium, for example, might reduce the loss of flavouring – there were so many processes to look at, and it was a really fun project."
Johnson said getting this firsthand experience before graduation was valuable for him as a young engineer.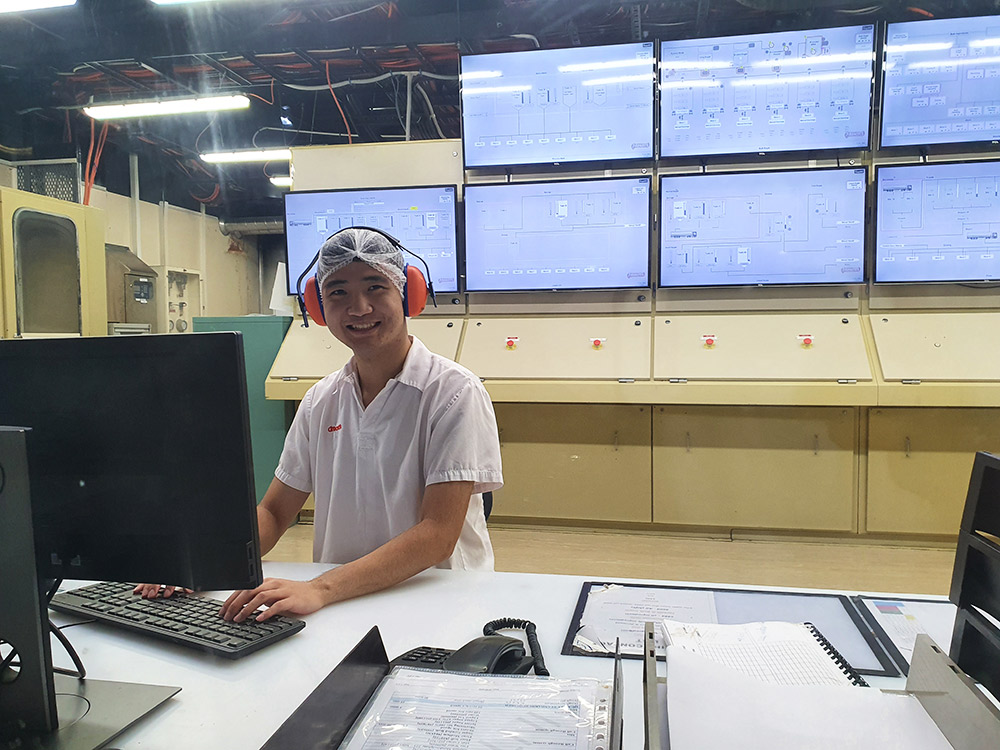 "Having exposure to a work environment and understanding how businesses work is very helpful in easing the transition between university student and full-time engineer – I learnt about work culture and the benefits of having a business mindset."
UQ Lecturer, Beverly Coulter, said chemical engineers work in a diverse range of industries that you might not expect, from oil and gas, mining and pharmaceuticals, to making new biodegradable plastics, environmental monitoring, water treatment and food and drinks production.
"What links all these different roles are the capacity of a chemical engineer to apply fundamental sciences to solve complex engineering problems using a systematic systems approach," said Ms Coulter.
"In essence, chemical engineers design, operate and optimise processes and materials to transform raw materials into useful products for society in a sustainable and ethical way.
"These final products are found in everyday life and include water, clean air, energy, food, medicines, and metals."
UQ Media and Communications: Genevieve Worrell, g.worrell@uq.edu.au, +61 408 432 213.