University of Queensland PhD candidate Rhys Pirie is the first Australian to win Young Innovator of the Year at the world's premier conference for research and innovation, Falling Walls Berlin.
The researcher won the international competition with his presentation about a process that could turn waste glass into every day products ranging from fertilisers to toothpaste.
Mr Pirie's winning pitch explained how his work used broken glass destined for landfill to create sodium silicate.
"We estimate the process is more than 50 per cent cheaper than conventional ways of producing silicate," Mr Pirie said.
"It requires less energy, raw materials and capital, and that's before you consider the reduced social and economic costs compared to landfilling material."
The process, developed with Professor Damien Batstone from UQ's Advanced Water Management Centre, can be used to make thousands of products, from concrete sealers to detergents.
"The transition towards circular economies is a movement which is gaining momentum and something I've always been interested in," Mr Pirie said.
"My PhD has highlighted how we need to make use of both the raw materials in 'waste' streams and the energy embodied in them during manufacture."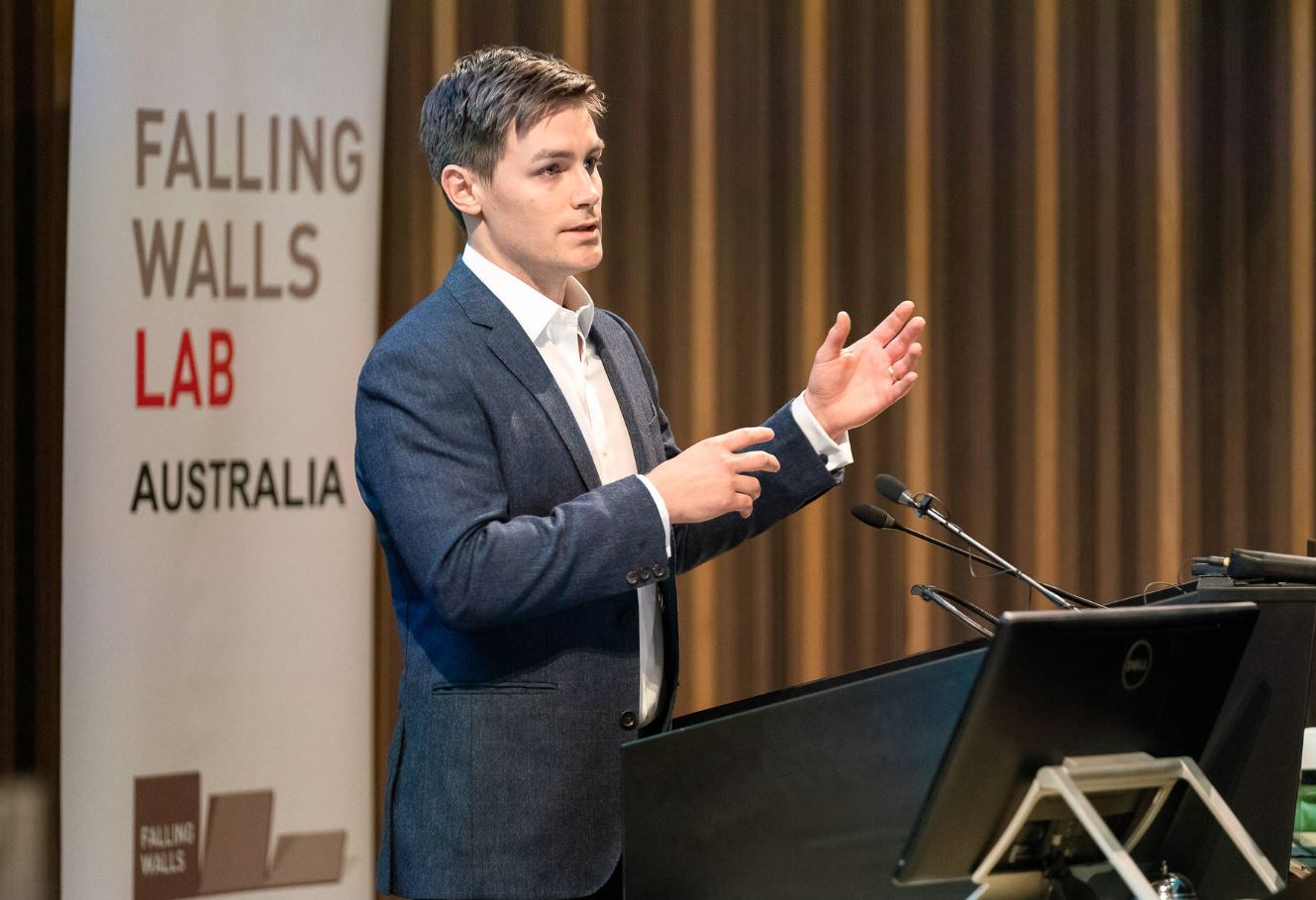 UQ Vice-Chancellor and President Professor Peter Høj attended the event in Berlin, which also featured Microba, a UQ startup selling the most advanced DNA sequencing of the micro-organisms in a person's intestinal tract available in Australia.
"It was a privilege to see a UQ PhD scholar succeed in a field of 100 top young researchers from more than 60 countries," Professor Høj said.
"As one of Australia's leading research and teaching institutions, and a university ranked among the world's top 50, UQ recognises that knowledge itself won't suffice in an increasingly interconnected world.
"Instead it will be the application of knowledge – and the skills that support it – that equip graduates and researchers to chart their own path, and to drive innovation across diverse industries and sectors."
The Falling Walls Conference is a global gathering of innovators and scientists, brought together to share their breakthroughs and plans to impact science and society.
The conference is held annually on the anniversary of the fall of the Berlin Wall, with 2019 marking 30 years since the wall fell.
Mr Pirie was selected to present in Berlin by the Australian Academy of Science after impressing judges at the Falling Walls Lab Australia event in Canberra in September.
His research was made possible through the philanthropic generosity of the Warwick and Nancy Olsen PhD scholarship, and he received support from Trade and Investment Queensland and UQ Global Engagement and Entrepreneurship to attend Falling Walls Berlin.
Media: Genevieve Worrell, g.worrell@uq.edu.au, 0408 432 213.