A University of Queensland PhD student is working on creating a simpler, more energy-efficient and environmentally friendly technique to extract helium from the earth.
Abdul Quader says his research will save time and money for a range of industries that use the valuable gas.
"Helium is a precious commodity due to its extreme physical and chemical properties, offering unparalleled advantages across the medical, scientific, nuclear and aerospace industries," Mr Quader said.
Used in everything from MRI scanners and optical-fibre cables, to getting rockets into space and keeping deep-sea divers conscious underwater, helium has a huge range of applications.
"Currently there is a shortage of the natural gas," he said.
Mr Quader, who works in the Australian Centre for LNG Futures, said the world was currently experiencing a helium shortage, its third in 14 years.
"Despite being the second most abundant element in the universe, helium is incredibly rare on earth, so it's critical that the processes used to recover and store it are as effective as possible," he said.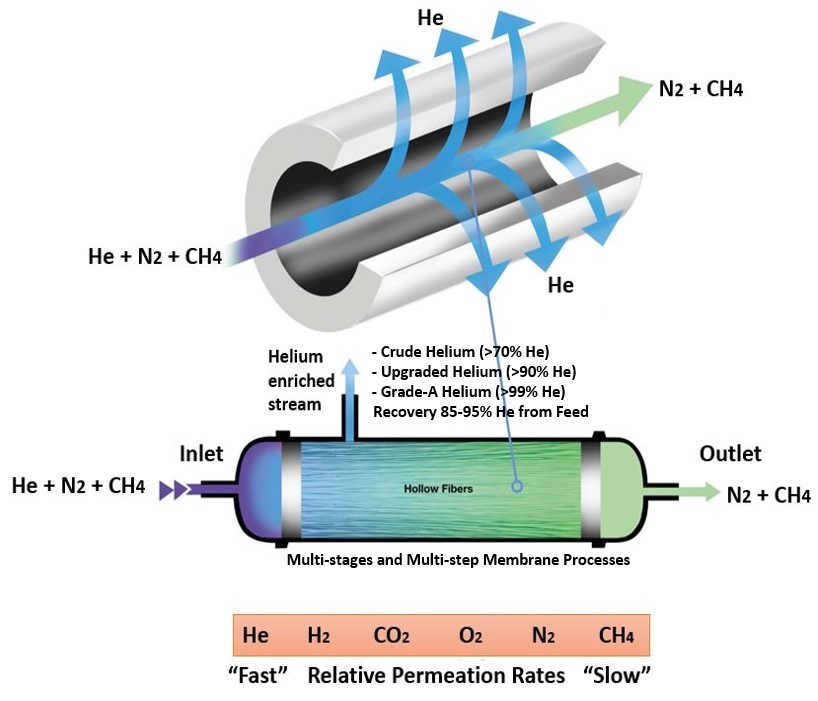 Mr Quader's research looks at the benefits of membrane-based processes for the separation and purification of helium from natural gas, compared to the usual process of cryogenic distillation, which is expensive and energy-intensive.
"Membrane technology is widely used in industrial oxygen and nitrogen production, thanks to the technique's simplicity and environmental benefits."
Mr Quader visited the BOC Darwin Helium Plant recently as part of his research into helium supply chains, and he said it was there he discovered that current challenges in conventional gas separation processes during helium production also could be solved through membrane technology-based processes.
He said the BOC plant is the southern hemisphere's only helium-producing plant; 75 per cent of  world supply originates in Qatar, and in Texas and Wyoming in the USA.
"Many natural gas fields in Australia contain helium gas, which could potentially offer enormous value to the Australian resource market," Mr Quader said.
Gas processing expert and Mr Quader's PhD supervisor Dr Tom Rufford said engaging with industry by conducting site visits was critical to understanding the sector's needs and challenges.
"Abdul's visit to the BOC helium plant helps us better understand the production challenges in the LNG and helium industry, and motivates our work on new technology," Dr Rufford said.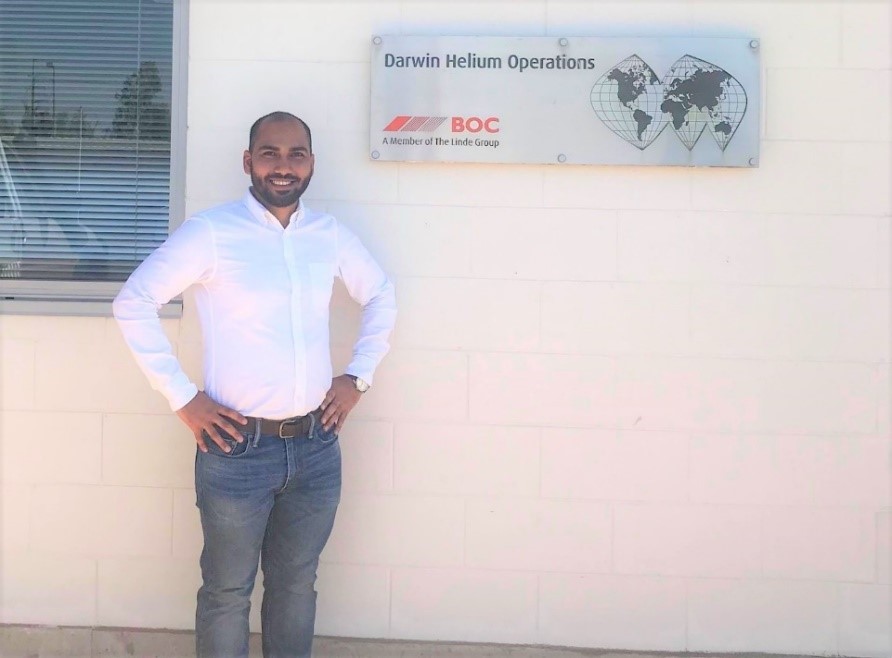 Images: above - UQ Chemical Engineering PhD student, Abdul Quader at BOC Darwin Helium Operations Plant; membrane technology for helium gas production from natural gas.
Contact: Abdul Quader, m.quader@uq.edu.au, 0469 839 970; Dr Tom Rufford, t.rufford@uq.edu.au, UQ Communications, Genevieve Worrell, g.worrell@uq.edu.au, 0408 432 213.