This article was first published on Careers with STEM.
Samantha Cridland has always had a natural curiosity for science, but she didn't realise the impact that she could have through a career in engineering until she was introduced to the National Youth Science Forum (NYSF) when in grade 11 in 2012. 
She loved every minute of it.
"I loved all of the laboratory visits, industry engagement opportunities and inspirational speeches," she said.
"The science I was exposed to was so fun! It was collaborative, engaging and world changing. 
"NYSF also taught me so much about my options for university, that was when I decided I wanted to study chemical engineering at The University of Queensland."
Not only did she enjoy the hands-on workshops and up-skilling opportunities, but meeting new friends was half the fun.
"My biggest highlight was definitely meeting people from all around Australia and the world that I had so much in common with, but who also had such diverse hobbies, passions and aspirations, in fact, I still stay in contact with a lot of friends that I made."
The program ignited Sam's passion for exploring science outside of school and uni, where she could have fun, meet new people and develop her job-relevant skills.
Sam loved the NYSF so much that she returned as part of the student staff volunteer program for the following two years after she attended.
Since then, she's volunteered for programs like Power of Engineering – a national non-profit organisation which encourages year 9 and 10 students to explore engineering.
She's also done volunteer work with Engineers Without Borders and Energy Action Partners, which saw Sam journeying to places like Nepal and Borneo to develop sustainable energy solutions for rural communities.
When it came time to apply for a job, Sam began to see how important programs like NYSF were for making an impact through your CV.
"Interviewing for jobs made me realise how impactful my volunteer work experience and extracurricular activities had been.
"Through focusing on following my passions and interests I had developed the soft and technical skills that helped me land my job."
Now, she's a fully fledged chemical engineer with the Low Emissions Technologies program at CSIRO.
Every day, she's performing cutting-edge experiments and contributing to research around a hydrogen membrane reactor which could see low-emissions hydrogen vehicles taking off across the world.
"Even if you aren't sure if you want to work in a STEM field or even if you aren't the top of your science class, you can benefit so much from programs like the NYSF.
"I would tell all students to go for it! Amazing things happen when you go out of your comfort zone and say yes to opportunities!"
Applications for the 2020 National Youth Science Forum are open until 31 May 2019 for year 11 students.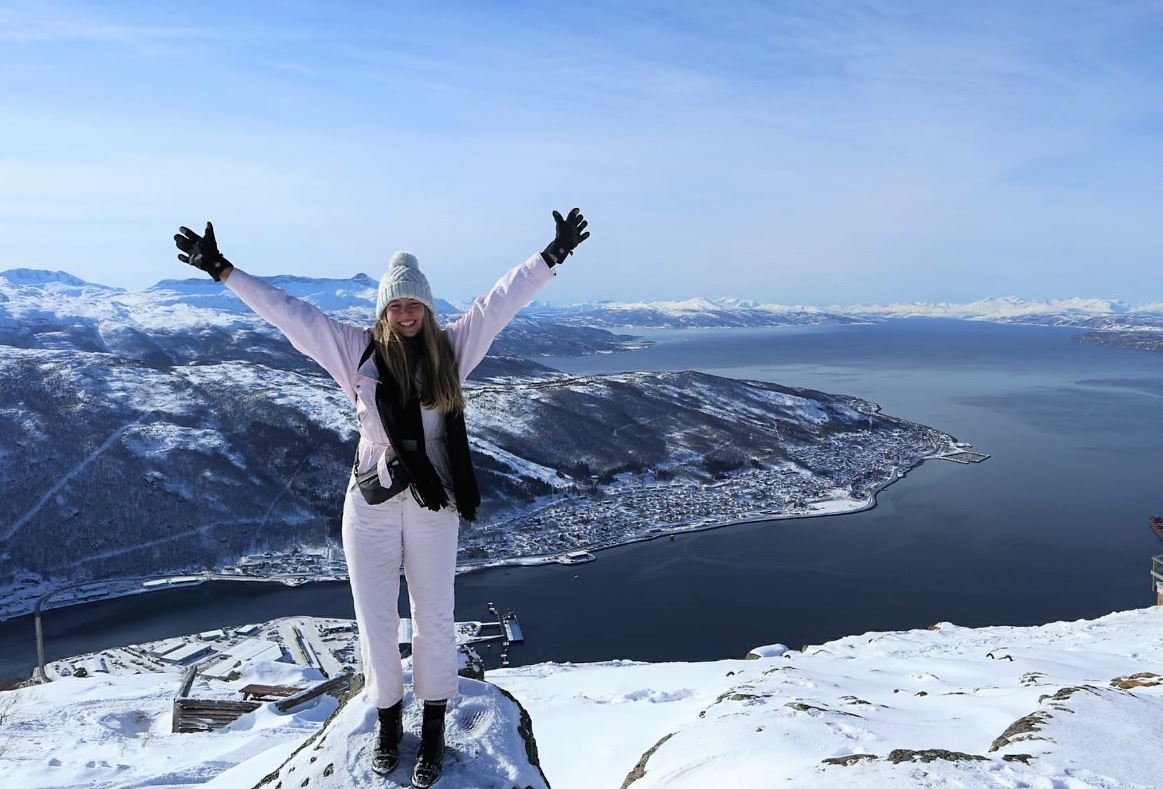 Samantha Cridland's pathway:
Bachelor of Engineering (Hons), The University of Queensland
Masters of Engineering in Chemical and Biological Engineering, The University of Queensland
Student exchange semester abroad at Technical University of Denmark
Humanitarian Design Summit Participant , Engineers without Borders (Nepal)
Summit participant, Energy Action Partners (Borneo)
Volunteer, Power of Engineering
Chemical engineer, Low Emissions Technologies Program, CSIRO