Researchers from The University of Queensland have helped to develop a four-point plan to create more sustainable, liveable, prosperous and resilient cities.
The national urban management plan aims to embed water-sensitive approaches into future urban planning for Australian cities and towns, and will build on the work already being done by the Cooperative Research Centre for Water Sensitive Cities (CRCWSC).
CEO of the CRCWSC Professor Tony Wong said Australia's population was expected to nearly double by 2066 and 80 per cent of these people would choose to live in cities and towns, putting water resources and communities at risk.
"We need around $1.7 trillion of infrastructure investment over the next 20 years, including $80 billion of urban water infrastructure," Professor Wong said.
"Government, private sector and research organisations have worked with us to develop the plan, to help cities ensure water-sensitive approaches become standard practice and allow them to adapt to climatic extremes in ways that support attractive, healthy environments and community wellbeing."
UQ Faculty of Engineering, Architecture and Information Technology (EAIT) Executive Dean Professor Vicki Chen said innovation was critical to helping the world transition to water sensitive cities and towns.
"Applying research to real life projects, developing tools and utilising innovation will amplify the impact of our research in this area," Professor Chen said.
"We have the knowledge, the innovation, and the integration of different disciplines to deliver significant impact, both locally and internationally."
The plan was launched at the 4th Water Sensitive Cities Conference in Brisbane last night. The launch doubled as a bid for a new CRC to build on this work beyond its current term which will end in June 2021.
The conference involves interactive sessions on 16 topics, including city cooling, flood resilience, ecological and human health and wellbeing, and urban metabolism within a changing climate.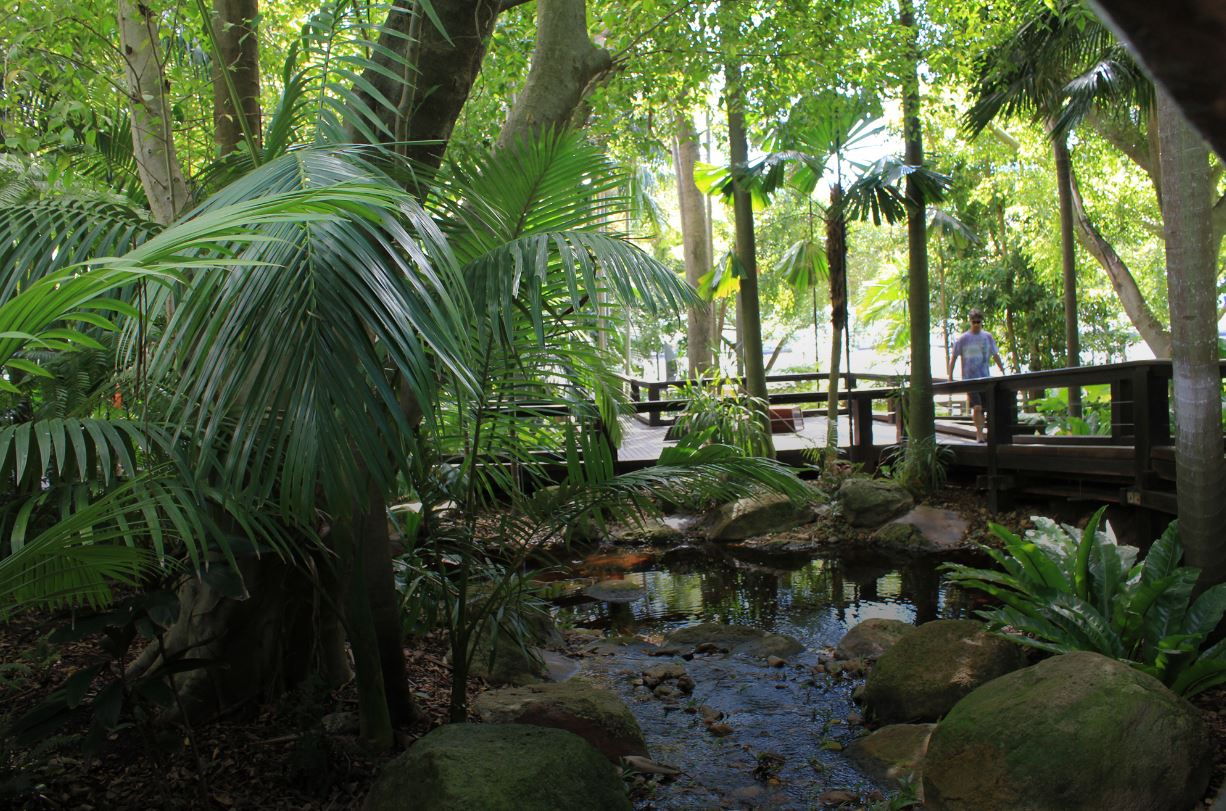 In addition to Professor Chen, who will present at the conference over the coming days, a top-notch line-up of UQ researchers have contributed to the CRCWSC and the conference, including:
Pro-Vice-Chancellor (Research Partnerships), Professor Mohan Krishnamoorthy;
Director of the Advanced Water Management Centre (AWMC), Professor Zhiguo Yuan AM;
AWMC Research Fellow Dr Tim Hülsen;
Deputy Director of the AWMC Professor Jurg Keller;
AWMC's Dr Sandra Hall was Chair of the conference,
AWMC's Associate Professor Steven Kenway,
Director of the Centre for Policy Futures Professor Karen Hussey, and
the former UQ EAIT Faculty Executive Dean Professor Simon Biggs (now Senior Deputy Vice-Chancellor at The University of Western Australia).